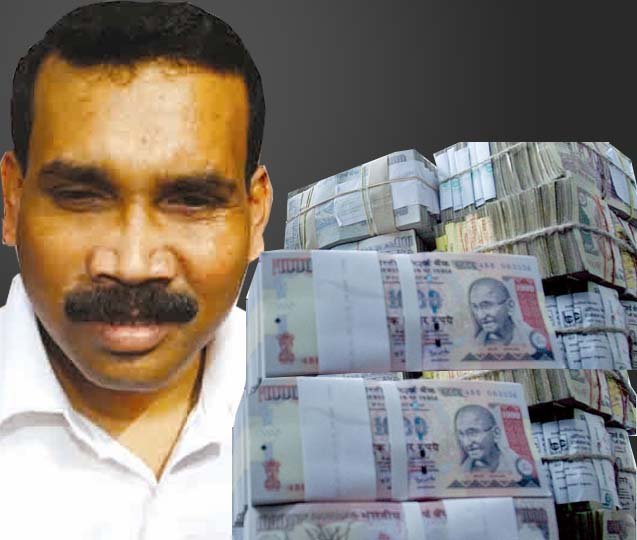 Madhu Koda (born January 6, 1971) is an Indian politician who was Chief Minister of Jharkhand from 2006 to 2008. He was sworn in as the fifth Chief Minister of Jharkhand on September 18, 2006 and remained in office until he resigned on 23 August 2008; he was succeeded by Shibu Soren. He had eight ministers in his cabinet. Koda is the third independent legislator to assume the office of chief minister of an Indian state, including Bishwanath Das in Orissa in 1971 and S. F. Khonglam in Meghalaya in 2002.
Koda is presently in jail after multiple bail pleas have been rejected. However, only a tiny fraction of the Rs 4000 crores (USD 800 mn) graft money allegedly amassed by him has been recovered.
On 10 October 2009, he was charged with laundering money. The Enforcement Directorate uncovered over 4000 crore in illegal assets owned by Koda. Among others, these assets were reported to include hotels and three companies in Mumbai, property in Kolkata, a hotel in Thailand, and a coal mine in Liberia. This alleged scam is said to be the second-largest scam uncovered in India in 2009 and gets his name included in the list of controversial Indian businessman like Hasan Ali Khan and Harshad Mehta.
In the probes, it was found that Maoists received a 30% share of the "Koda plunder". This has led to staunch criticism of Koda from sections of society, including the oppostition Bharatiya Janata Party. Gujarat Chief Minister Narendra Modi stated Koda was part of a corrupt network of Congress Party who stole money from Jharkhand.